Business Insurance in New Bern, Emerald Isle, Jacksonville, Havelock, Newport, and Wilmington
You put in a lot of time and money to start your business. You work too hard to have your business taken down by something that could have been covered by some simple business insurance. But what is the right business insurance? Will the policy cover vandalism to your shop? Will liability be enough, or do you also need a policy for the property? Can you get insurance for the industry that you are in? What if it's just me and I don't have employees, do I still need insurance?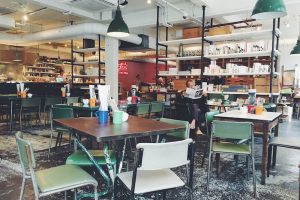 No doubt there are a lot of questions you have about insurance and how it affects and protects your business. Have a conversation with your Sound Choice Insurance agent today so that they can get you the best protection for the lowest price by understanding your specific needs.
How Do I Know What I Need For My Business Insurance
Choosing the right business or commercial insurance plan for your business can be very confusing, so we have developed many different options and programs to meet your needs. At Sound Choice Insurance, we can design a specialized package according to your property, liability, and casualty needs.
Whether you are a retailer, wholesaler, contractor, or electrician, we can tailor a package to meet your specific needs and requirements. We are also proactive in identifying any factors that may increase your premiums or change your risk, and provide consulting and risk management options to protect your business.
Key Coverages You Could Get In Your Business Insurance
General liability insurance coverage is perhaps the best known and most common type of business insurance. This helps with injury damages, lawsuits, investigations, advertising claims and more. This kind of insurance is a necessity for your business. Other coverages that might apply include professional liability insurance, such as for lawyers, doctors architects, consultants and more; business interruption insurance, which addresses those times that your business can't operate and provide you with a living due to lost revenue; contractor insurance, which covers plumbers, painters, electricians, repair people, freelance writers, and others; worker's compensation insurance; commercial vehicle insurance to cover your cargo van, bus, taxi, company cars, and other company vehicles; and other insurance coverages as well. Call your Sound Choice Insurance agent today to discuss your business and learn just how affordable your specific business insurance needs can be.