Auto Insurance in Emerald Isle, Havelock, Atlantic Beach, New Bern, Beaufort, and Jacksonville
No matter if you call Havelock or New Bern home, living in North Carolina means that you need to have auto insurance on your vehicles. But do you have the right coverage on your vehicles? Are you paying too much? No matter the questions you have, your Sound Choice Insurance agent will get you the answers you need and explain just what you need for proper coverage.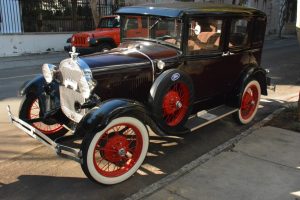 Understanding Your Auto Insurance Policy
The truth is, car insurance covers much more than just your car. Given the sheer amount of cars on the road and the distractions drivers deal with every day, the chances of being involved in a car accident are plentiful. If you were ever involved in an accident and found to be at-fault for someone else's bodily injuries, you could literally lose everything if you're not properly insured. What a lot of people don't realize is, having great coverage in Atlantic Beach or Jacksonville doesn't necessarily mean having higher insurance premiums.
No two insurance contracts are the same, and while two policies side-by-side might look the same, the fine print behind the cover page can vary drastically from company to company. Because Sound Choice Insurance is 100% independent, we can take your current coverages in Emerald Isle and compare them with a wide range of insurance providers to see who offers you the best deal possible. This means you need someone who truly understands policy contracts, like us, to sort through the exclusions and conditions for you, so you can rest easy knowing that you have the best possible coverage at the best price without having to learn legal jargon.
Things That Contribute To Your Auto Insurance Premiums
Getting your insurance premium figure isn't magic, there is a formula that insurance companies have to come up with that figure for residents of Beaufort. Several things can contribute to that figure, though not all of them are used by all insurance companies. One of those things is your age, and if you are a young driver or an older driver, you'll find that your rates are a bit higher than for others. Another factor that is looked at is the vehicle being insured itself. Is it a small, fuel-efficient 4-cylinder car, or a 12-cylinder, gas-guzzling speed demon? What safety features does the vehicle offer? All of these things are factored into the cost of providing insurance for that vehicle. Other aspects such as your driving record and the number of people in the household and their ages will affect these rates as well. Give Sound Choice Insurance a call today to have them shop for the best auto insurance for you.