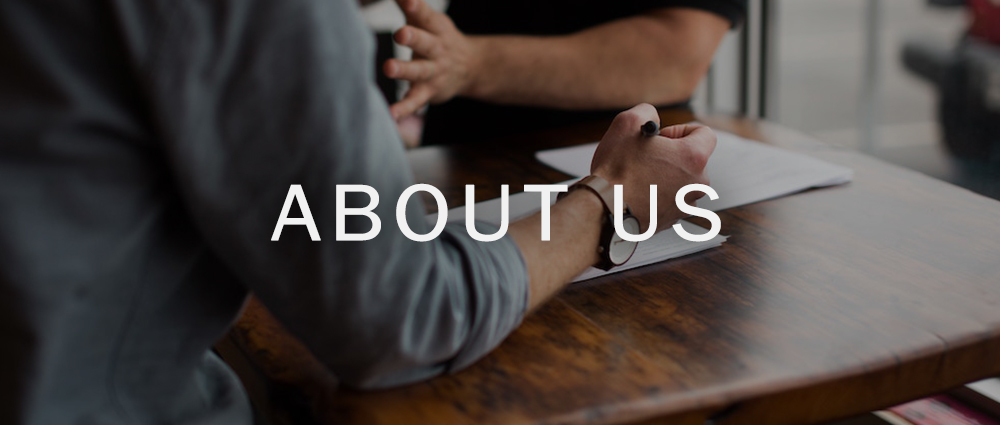 Making A Sound Choice for Your Insurance
Sound Choice Insurance of Morehead City is dedicated to applying over 30 years of experience assisting clients in solving insurance challenges and meet their insurance needs.
We use a hands-on approach, first, we listen and then offer you the best solutions to fit your situation. While price is always important, getting value is paramount. Shopping for the lowest price could have implications down the road, especially if you find yourself facing hurdles when you need your coverage the most. Having insurance pays you at the time of loss is what we all want. Getting you the best coverage at a fair price, that's what Sound Choice Insurance stands for.
Your insurance needs will fluctuate as you journey through life. We are here to customize your insurance portfolio to change and adapt with you. So, how we educate you, inform you, and help you manage your expectations is critical. Most of all, we want to keep you safe and covered. That is how we help you meet your goals and work toward fulfilling your dreams.
Unlike a captive or direct insurance company that only offers proprietary products, our agency is 100 percent independent of any one company. Many insurance consumers don't fully understand just how important that really is. When it comes to something as important as insurance, it's imperative that you work with an agency that has an in-depth knowledge of multiple insurance products, companies, and guidelines — not just one.
At the end of the day, what separates one agent from another, is their ability to proactively service their policyholders, and their knowledge of the insurance industry, products, and different situations that may present themselves to their clients.
We strive to do more than just acquire your business. Our goal is to earn the privilege of KEEPING your business.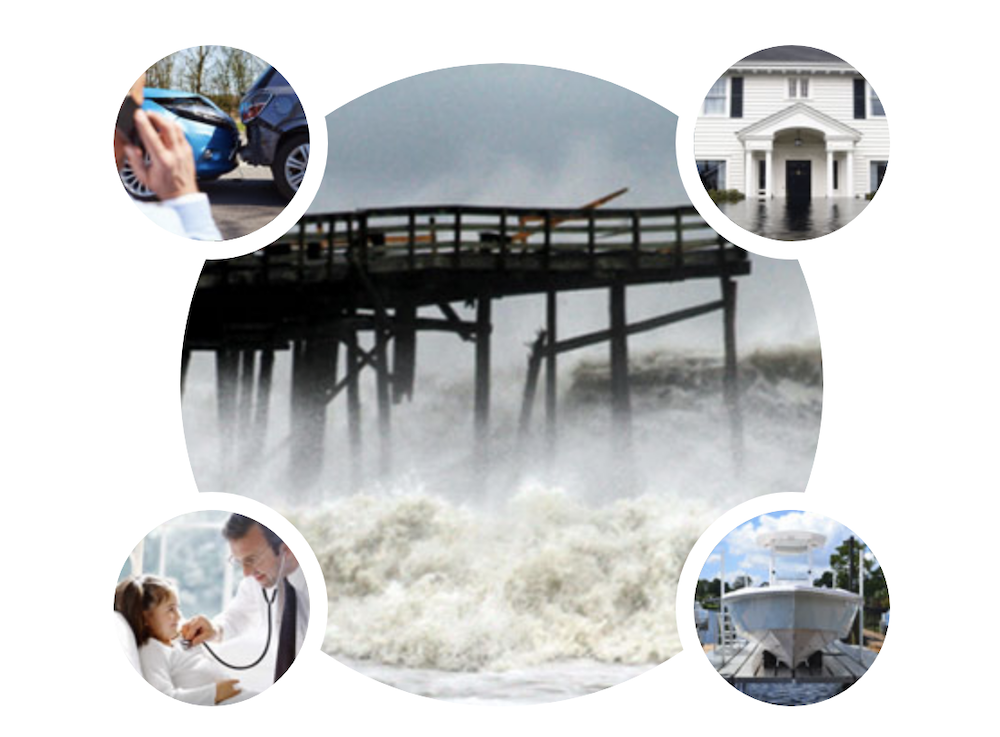 Independent Agent Vs. The Rest
Here is a quick comparison of the differences between an independent agency like us, and the various other types of companies that are out there: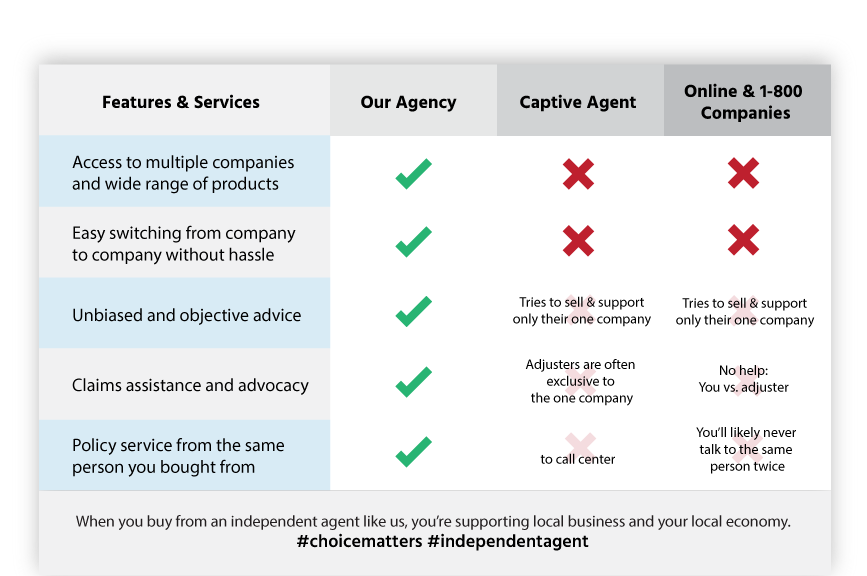 If you'd like to get started with a complimentary quote and/or policy review, we'd be happy to help you any way we can. Simply complete the fields below to get started online in a matter of seconds.
We appreciate the opportunity to help you, and look forward to servicing your insurance needs! Feel free to call us directly if you have more detailed questions.