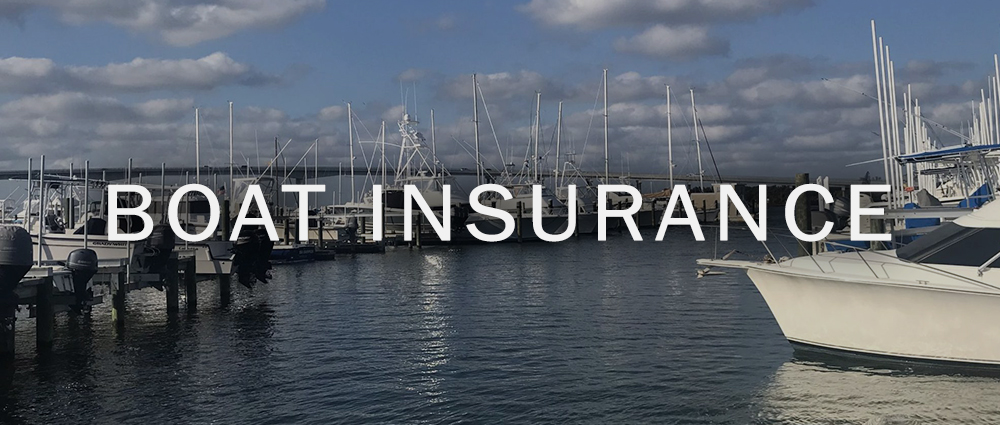 Boat Insurance, and Yacht Insurancein Morehead City, Atlantic Beach, Newport, NC, and the Surrounding Areas
Insuring your personal boat, yacht or watercraft is just as important as insuring your home. These valuable assets need protection while on the water and in dry-dock. As an independent insurance agency, we provide a range of boat insurance quotes from multiple carriers to residents of Morehead City, Atlantic Beach, Newport, Wilmington, NC, and the surrounding areas.
Boat Insurance Coverage
As an independent insurance agency, we can provide quotes from multiple insurance carriers for your review. Providing quote options to our clients offers them choices when choosing a boat insurance carrier. Boat and yacht insurance coverage should include:
Navigational Area: Understand where on the water you are covered. Coverage, in some cases, can include a range of 75 miles from the coastline of the United States, Canadian coastal waters, Canadian inland waters.
Agreed Value Coverage: Is the agreed upon amount you will receive if a boating incident occurs.
Liability: If there is an accident on the water and you are at fault, this will cover other boaters and boats. It provides coverage for the repair or replacement of another's boat or medical expenses and other incurred costs which are the result of the accident.
Medical Payments: Covers you, your boat passengers, those water skiing or tubing attached to your boat, for medical payments.
Physical Damage Coverage: Provides payment for the cost of repair or replacement of boat, motor, permanently attached equipment and damaged or stolen boat trailer.
Uninsured/Underinsured Watercraft Bodily Injury: If you are hit and/or injured by an uninsured or underinsured boater, this coverage provides payment for medical treatment, associated accident costs, and lost wages.
Fuel Spill Liability & Wreckage Removal: Provides coverage for clean-up if your boat spills oils or fuel. It also covers the removal of a sunken or severely damaged boat.
Personal Effects: Each state has various limitations. Coverage includes clothing, cell phones, sporting equipment, snorkeling equipment, and fishing equipment.
Unattached Equipment Coverage: Covers equipment designed for use on your boat that is not permanently attached. Items include anchors, oars, lifesaving devices, fire extinguishers.
Emergency Assistance: Provides coverage when towing, delivery of gas or oil when required and delivery of loaned battery if the boat is disabled in the water.
The Right Amount of Boat and Yacht Insurance
Our agents work with you to determine the right amount of boat or yacht insurance to cover your needs within your budget. We can provide you with complimentary quotes and the best options for coverage. For more information on boat insurance and yacht insurance in New Bern, Atlantic Beach, Beaufort, Emerald Isle, Jacksonville, NC, and the surrounding areas, call the knowledgeable agents at Sound Choice Insurance at 252-247-5000, or contact us using the form below.