Insurance Near Wildwood, NC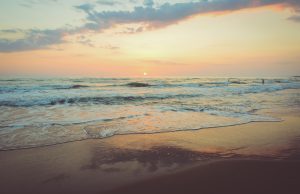 If you are located near the Wildwood, North Carolina area and are in search of personal or business insurance, contact us here at Sound Choice Insurance.  Our hands-on approach allows us to offer the best options and solutions to all of your insurance needs.  The staff here at Sound Choice Insurance has over 30 years of experience helping individuals of all different situations find the best insurance solutions at the most affordable rates.
Personal Insurance Near Wildwood, NC
Personal insurance encompasses a wide variety of insurance options.  These include homeowners insurance, life insurance, flood insurance, umbrella insurance, auto insurance, and more.  Whether you are just looking for personal coverage for one aspect of your life – such as a renters insurance policy – or if you're looking to find policies for all aspects of your life, our insurance agents will help you find you the best coverage for your lifestyle.  We take into account that your needs and values will change over time, and we will adjust to that as we work hand-in-hand with you!
If you have an insurance policy already in place, feel free to show your current policy to our agents.  At no extra charge, we will review your policy and figure out if it is still the right fit for your needs.  If not, we are happy to help you adjust that and find better coverage! 
What personal insurances are we able to assist you in finding?  These include:
Other Specialty Insurances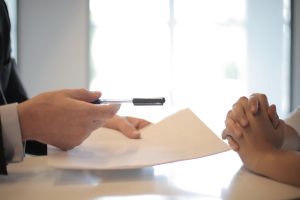 Business Insurance Near Wildwood, NC
No matter the size of your business, it is important to have insurance coverage.  If you have a business headquartered in or near Wildwood, North Carolina, we are here to assist you in finding the best coverage for you and your team at the most affordable price.  Our team has had the opportunity to assist businesses of all sizes in finding the perfect insurance coverage while staying in your budget.
Our priority here at Sound Choice is not to just find you any policy at a low price.  We want to make sure that you have all of your important assets covered in that policy, making sure you are getting the most value out of your policy as well.  Some of the coverages that we are able to help with include: 
Professional Liability Insurance
Business Interruption Insurance
Workers Compensation Insurance
How to Get to Sound Choice Insurance From Wildwood
Not sure how to make your way to Sound Choice Insurance?  Wildwood is just a short fifteen minute drive from our office here in Morehead City!  Follow US-70 E into Morehead City.  Our office is located on the block between N 13th Street and N 12th Street – right next to City Tire and Muffler.
Contact Sound Choice Insurance Today
If you're looking for the most valuable insurance coverage at the most affordable price, contact our knowledgeable professionals at Sound Choice Insurance!  It does not matter if you already have insurance coverage that you're looking to change or if you are looking to purchase an insurance policy for the first time – our staff is here to help.  Give us a call at your earliest convenience or fill out our contact form.  We look forward to hearing from you.