Insurance Near Smyrna, NC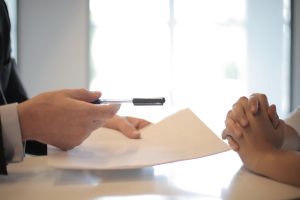 Having the right insurance policy for your lifestyle is an important part of setting yourself up for success.  If you are looking for insurance coverage near the Smyrna, North Carolina area, reach out to us here at Sound Choice Insurance.  Our expert agents, who have over thirty years of experience, are prepared to work hand-in-hand with you to help you find the best coverage.  No matter if you are looking for personal insurance or business insurance, we will make sure you have all of the coverage that you need.
Personal Insurance Near Smyrna, NC
Having an agent that truly listens to your needs and values in life is essential to finding the most well-suited personal policies.  Every situation is different; not only that, but your needs are likely to fluctuate over time.  When you work with us here at Sound Choice Insurance, we are able to help you customize your insurance portfolio so that it is able to adapt as your needs develop and change.
Personal insurances will be able to cover you in many different aspects of your life. From your car, to your home, your boat, and other liability situations – personal insurance policies are the way to go.  At Sound Choice Insurance, we support you in finding a wide variety of these insurances, including: 
Other Specialty Insurances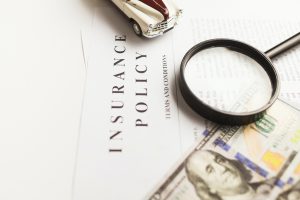 Business Insurance Near Smyrna, NC
No matter the size of the business you own, you want to make sure that your business and your employees are covered.  There are many liabilities you may face when running a business.  If you have a business near the Smyrna, North Carolina area, consider reaching out to us here at Sound Choice Insurance.  Our expert agents have the experience to make sure your business is ready for any unforeseen events.  Not only that, but we make sure that you have this coverage at the proper price.
Not sure of what kind of commercial coverage you need for your business?  Don't worry!  Sound Choice Insurance can help you with a variety of different insurance coverages.  We will only suggest coverages that you need, in order to help your business thrive.  These coverages include: 
Professional Liability Insurance
Business Interruption Insurance
Workers Compensation Insurance
How to Get to Sound Choice Insurance
You can get to Sound Choice Insurance's office in Morehead City in just under thirty minutes!  You will want to follow US-70 W all the way into Morehead City.  We are located on Arendell Street, on the block between N 13th Street and N 12th Street.  Look for City Tire and Muffler – we are right next door!  We are also across the street from DP Jewelry Designs. 
Contact Us Today
Are you interested in getting the most valuable insurance policies for your lifestyle at the most affordable cost near Smyrna, NC?  Contact us here at Sound Choice Insurance!  Our experienced agents are excited to sit down with you and work hand-in-hand with you to find you the perfect policy.  Give us a call or contact us using our contact page and someone will be in touch with you shortly.