Insurance Near Pine Knoll Shores, NC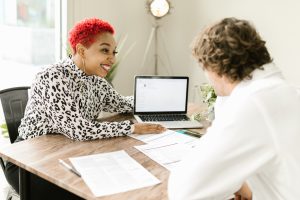 Are you interested in personal or business insurance near the Pine Knoll Shores, North Carolina area and don't know where to start?  If so, contact us here at Sound Choice Insurance!  Located nearby in Morehead City, our expert agents have over thirty years of experience in assisting individuals from all different backgrounds find the perfect coverage for their personal needs and business needs.  We listen closely to your unique needs and use that to find you the best insurance for the lowest cost!
Personal Insurance Near Pine Knoll Shores, NC
Personal insurance is a surefire way to ensure that you are protected in case of any situation.  These kinds of policies will keep you from financial hardships in case of an accident or any other unforeseen event.  Whether you are looking for just one insurance policy to cover one aspect of your life or you are looking for multiple policies to cover various situations, the experts at Sound Choice Insurance are here to help.
Unlike working directly with a large insurance agency, our hands-on approach means that we will listen to exactly what your needs are.  From there, we can help you find the most valuable policies for the most affordable price.  After all, you do not want to be overpaying for a policy that will not even cover you when you need it!
Not sure what kind of personal insurance policies you want, or are unsure of what we offer here at Sound Choice?  Here is a list of some of our available options:
Other Specialty Insurances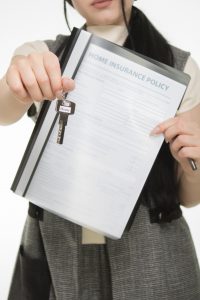 Business Insurance Near Pine Knoll Shores, NC
Are you looking to keep your business and your employees protected with a business insurance policy?  Sound Choice Insurance is here to help!  We are able to help you find great insurance coverage at an affordable price.  We will help you compare different plans to see which one is the most appropriate for your business.
Not sure of what business insurance policies you need or want?  No worries!  We can discuss your business needs and goals and decide from there.  Some of the coverages we can help you find include:
Professional Liability Insurance
Business Interruption Insurance
Workers Compensation Insurance
Driving to Sound Choice Insurance From Pine Knoll Shores, NC
Did you know that Pine Knoll Shores is only a fifteen minute drive from our office here in Morehead City?  You'll want to follow NC Hwy 58 S, take Bridges Street all the way to Arendell St, and then turn right at the 1st cross street onto Arendell Street.  You will see our office on the right, between N 13th Street and N 12th Street – right next to City Tire and Muffler and across from DP Jewelry Designs.  If you have trouble finding us, just give us a call and we will be able to direct you!
Contact Sound Choice Insurance 
Whether you need personal insurance or business insurance, our agents at Sound Choice Insurance are ready to help!  If you live in the Pine Knoll Shores, North Carolina area, consider contacting us or stopping by our office to get started on your insurance policies.  It does not matter if you have no insurance or already have policies in place that you are looking to change.  We will work diligently to ensure that you feel confident in the policies we help you find.  We look forward to helping you soon!