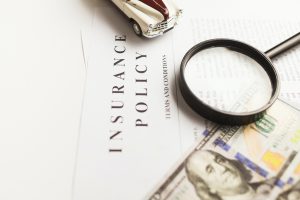 Are you looking for personal or business insurance near the Otway, NC area?  If so, contact Sound Choice Insurance!  Our expert agents have been assisting people in finding the most affordable insurance rates in the area for over thirty years, as well as helping them solve any insurance problems they may encounter.  No matter what kind of insurance you're searching for in particular, we will find the best option for you using our hands-on approach.  This means that we always listen to your needs and goals before looking into what insurance options are available.
Personal Insurance Near Otway, NC
A personal insurance policy will help you cover all of your personal assets.  When you work with the insurance agents at Sound Choice Insurance, we prioritize finding you the highest value insurance policy for the most affordable price.  You'll never need to worry about whether or not you have enough insurance coverage – or even too much coverage.  Not only that, but if your goals and priorities change over time, we are able to assist you in adjusting your coverage amounts!
Do you already have personal insurance coverage but you're not sure if it's the right fit for you?  Or you're not sure what exactly is covered in your policy and what is not?  We are able to take a look at your existing insurance coverage and provide any necessary advice.  If it is not the right coverage for you, we will work with you on obtaining different coverage!
The personal insurance policies we can help you with include:
Other Specialty Insurances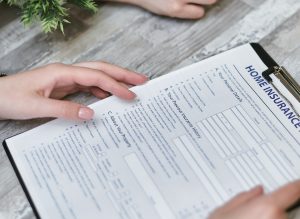 Business Insurance Near Otway, NC
If you own a business, you know the importance of having business insurance.  After all, you pour endless amounts of time and effort into it – you want to make sure that it is covered in any event.  If you have a business headquartered in or near Otway, NC, connect with Sound Choice Insurance for your business insurance coverage.  
We want to make sure that you get the most value out of your business insurance coverage, as well as ensure that your business is covered at all points.  That means covering the property your business is on, the general business and all of its liabilities, as well as the employees who work for your business.  When it comes to business insurance, some of the coverages we assist with include:
Professional Liability Insurance
Business Interruption Insurance
Workers Compensation Insurance
Getting to Sound Choice Insurance from Otway
You can get to Sound Choice Insurance's Morehead City office in just 17 minutes from Otway, NC.  Just follow US-70 W all the way into Morehead City and you will find our office on the right at 1210 Arendell Street, Suite A.
Contact Sound Choice Insurance Today
If you are looking for the best insurance rates around, make sure you contact the professionals at Sound Choice Insurance.  Whether you already have insurance coverage that you are looking to change, are looking for specific coverage, or don't know where to start, we can provide you with the most valuable insurance coverage at the lowest rates.  Give us a call today or fill out our contact form and someone will be happy to assist you.