Insurance Near Cape Carteret, NC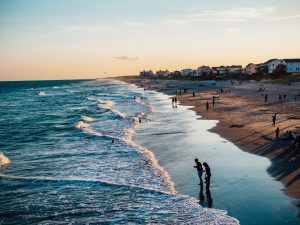 Are you searching for new insurance coverage near the Cape Carteret, NC area?  No matter if you are looking to obtain personal or business insurance coverage, the experts at Sound Choice Insurance are dedicated to helping you find the best coverage for you at the lowest price.  We know how important a good rate is, but we also understand that the value an insurance policy provides often outweighs the importance of the price.  Luckily, our agents take both of those into consideration when helping you find the right insurance coverage.
Personal Insurance Near Cape Carteret, NC
Our agents at Sound Choice Insurance are committed to helping you find the most valuable insurance coverage for you.  We accomplish this by our hands-on approach: listen first, then offer the best insurance solutions for you.  That is what sets us apart from a direct insurance company.  We truly take the time to listen to your needs and goals before looking into what coverage might be best for you.  When you work with us at Sound Choice Insurance, you know you are finding coverage that actually works for you.  And when your insurance needs change over time, we are here to help you adjust your coverage accordingly.
If you already have an insurance policy in place but aren't sure if it is the right fit for you, have one of our agents look over the policy!  We can tell you exactly what the policy covers, and what it excludes.  From there, we can discuss whether or not the coverage is the best fit for you, and go from there.
Some of the personal insurance coverage we assist with include:
Other Specialty Insurances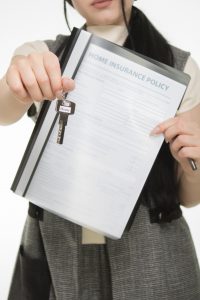 Business Insurance Near Cape Carteret, NC
If you own a business, you understand truly how much time and effort goes into keeping the business running and successful.  When you pour so much of yourself into a business, you want to make sure that it is protected in any event.  That's why we help you find the most valuable insurance policy for the most affordable rate.  We have experiences helping businesses of all sizes; no business is too big or too small for us.
Some of the business insurance coverages that we help provide include:
Professional Liability Insurance
Business Interruption Insurance
Workers Compensation Insurance
Visiting Sound Choice Insurance From Cape Carteret, NC
You can get to our Morehead City office from Cape Carteret in under thirty minutes.  Follow NC-24 E until you reach US-70 E.  Follow US-70 E into Morehead City.  You'll want to turn left on N 15th Street and then take a right onto Bridges Street.  Turn right onto N 12th Street, and then one final right onto Arendell Street.  You'll find us located at 1210 Arendell Street, right next to City Tire and Muffler.
Contact Sound Choice Insurance Today
If you're looking for insurance coverage near Cape Carteret, NC, contact Sound Choice Insurance today!  We will ensure that you have the best insurance policies available.  This way, no matter what happens in life or in your business, you know that you and your assets are covered.  Give us a call or fill out our contact form and someone will be happy to help you get started.