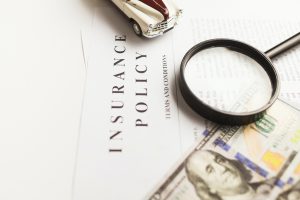 Are you looking for the best personal or business insurance coverage near the Harlowe, NC area?  The experts at Sound Choice Insurance provide the best insurance coverage at the most affordable rates in the area.  We are able to do this by utilizing our hands-on approach.  This means that we listen to your needs and goals first and use those to find the coverage that is best for you.  Our expert agents have over thirty years of experience helping people find the best solutions for their insurance coverage.
Personal Insurance Near Harlowe, NC
Are you looking to insure one of your personal assets?  A personal asset can include many things, such as a home, condo, apartment, car, boat, or other personal property.  No matter what kind of personal insurance you are looking for, the Sound Choice Insurance experts will work directly with you to find the best coverage for your needs.
Since Sound Choice Insurance has access to a wide range of products across multiple insurance companies, we have the capability to find the best fit for your needs.  When you work directly with an insurance company, they have a biased opinion and will try to sell you on any product they have, even if it may not fit your needs as well.  Our agents do not have that biased opinion, and will not try to convince you to get one specific product.  Working with our agents also makes switching any current coverages from one company to another easier. 
Some of the personal insurance coverages we can assist you with finding include:
Other Specialty Insurances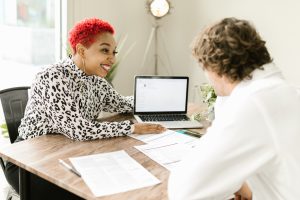 Business Insurance Near Harlowe, NC
Owning a business requires a large amount of time, effort, and commitment.  When you spend that much time dedicating yourself to something, you want to make sure that asset is covered under any circumstances.  That's why business insurance is such an important coverage to have when you own a business.  If you are a business owner looking for insurance coverage near the Harlowe, NC area, consider reaching out to us here at Sound Choice Insurance.
If your business is growing and you aren't quite sure if you still have the right amount of coverage that you need, our agents are able to provide a complimentary policy review for you.  In this, we can analyze whether or not you have the proper coverage that your business needs in order to thrive.  From there, if necessary, we are able to help you find coverage that more properly fits your company's needs.
At Sound Choice Insurance, we help business owners with the following coverages:
Other Specialty Insurances
Visiting Sound Choice Insurance From Harlowe, NC
Are you looking to visit our office in Morehead City?  We are just a twenty minute drive from Harlowe!  You will want to follow State Rte 101 towards Adams Creek Road, and continue south until you reach US-70.  Take a right on US-70 and follow the road into Morehead City.  You will find our office on the right at 1210 Arendell Street.  We are next to Eason's Repair Service.
Contact Sound Choice Insurance Today
If you are near the Harlowe, NC area and are in search of the best personal or business insurance rates around, contact Sound Choice Insurance today.  We can get you set up with a complimentary quote or policy review.  When you work with our agents you can feel certain that you are being provided a plan that is unique to your needs – while also knowing that if your needs change in the future, we are here to help.  Give us a call or fill out our contact form and someone will be in touch with you shortly.