Insurance Agency Near Swansboro, NC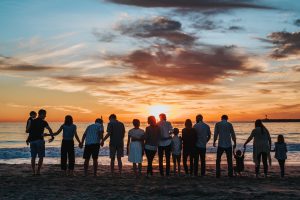 Are you looking for personal or business insurance near Swansboro, NC?  It does not matter if you already know exactly what kind of insurance coverage you would like or if you are not sure where to start – the expert team at Sound Choice Insurance is happy to help you find the most valuable insurance coverage for you at the lowest rates.  Reach out to us today and let's get started.
Personal Insurance Near Swansboro, NC
Personal insurance is vital to protect yourself and your family in the event of an unexpected death or loss. Homeowners insurance covers your home and belongings in the event of a fire, theft, or other disaster, while life insurance provides financial security for your loved ones in the event of your premature death. Boat insurance protects your investment in case of an accident or theft, while umbrella insurance provides additional liability coverage in case you are sued. There are also many other specialty insurances available to protect you from specific risks, such as identity theft or cybercrime. 
While you can purchase personal insurance directly from an insurance company, working with an experienced agent who can help you choose the right policy for your needs is often the best way to ensure that you are fully protected.  The expert team here at Sound Choice Insurance has a hands-on approach that allows us to listen to your needs first and foremost before we make any decisions on what is the solution for your situation.
Some of the personal insurance options that we are able to help provide include:
Other Specialty Insurances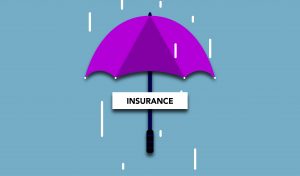 Business Insurance Near Swansboro, NC
When it comes to business insurance, there are a few different options available to business owners. One option is to purchase business insurance through an agent, such as one of our team members at Sound Choice Insurance. Our agents are familiar with the different types of business insurance and can help business owners select the coverage that best meets their needs, no matter the size of their business. 
Another advantage of purchasing business insurance through an agent is that we can oftentimes negotiate favorable rates with insurance companies on behalf of our clients. 
Finally, we can provide valuable guidance and assistance in the event of a claim – this means that we can help you through every step of the claim process. 
Purchasing business insurance through an agent can be a wise decision for business owners who want the peace of mind that comes with being properly insured.
Some of the business insurance options we help provide include:
Professional Liability Insurance
Business Interruption Insurance
Workers Compensation Insurance
Visit Sound Choice Insurance
Are you looking to visit the Sound Choice Insurance office here in Morehead City, North Carolina?  Our office is only a thirty five minute drive from Swansboro!  Use the map below to get directions to Sound Choice Insurance.
Contact Us Today
If you are looking for a reliable and trustworthy insurance agency near Swansboro, NC, you have come to the right place. At Sound Choice Insurance, we offer a wide range of coverage options to meet your needs and budget. We work with top-rated insurance companies, so you can rest assured that you are getting the best protection available. Contact us today for more information. We would be happy to help you get started on finding the right policy for you.