Insurance Agency Near Beaufort, NC
If you are shopping around for the best deals on insurance coverage in Beaufort, NC, we can help you out here at Sound Choice Insurance. Whether you are looking for personal home, auto, or boat insurance or insurance for you business, we can handle both.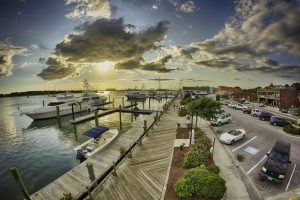 We have been serving clients on the North Carolina eastern coast for over 30 years. If you are looking for guidance on getting the best deals for your personal or business insurance near the Beaufort area, contact Sound Choice Insurance today!
Personal Insurance Services We Offer
We help our customers coming from Beaufort find a great price and most importantly, the best value on personal insurance plans.
Each person we work with has different needs and unique situations. We help customize your personal insurance plan so that you will be getting great value for what you're purchasing. Here are some personal insurance plans that we can help you acquire.
Other Specialty Insurances
Business Insurance Services We Offer
If you run a business in Beaufort, North Carolina, protection of company assets is something that should be taken care of immediately. We will review your current business insurance coverage and identify gaps in coverage that can be covered for maximum liability protection.
Whether you are a large commercial business with headquarters in Beaufort, or you are a small business with a single location, we can help you maximize your business insurance coverage at a fair price. Here are some of the business Insurance services we can offer you.
Professional Liability Insurance
Business Interruption Insurance
Workers Compensation Insurance
How to Get to Our Office From Beaufort, NC
Our office is just a short trip down the road from Beaufort, NC. You can get to our office from the center of town in about 5-10 minutes.
From the center of Beaufort, head north on Turner Street and make a left onto US-70/Beaufort Bypass Road. Continue down US-70 for a few minutes and you will see our office on your right. Our office is located right across from Hope Mission Thrift Store in suite A of 1210 Arendell Street.
Contact Sound Choice Insurance of Morehead City Today
If you are located in Beaufort, NC and you would like to get a fair price on personal or business insurance coverage, contact Sound Choice Insurance now! Our office is located just down the road from Beaufort in Morehead City.
Fill out the contact form below to get a quote today on the type of insurance coverage you are looking for. You can also call the number at the top of our website to speak to one of our knowledgable insurance agents. We look forward to hearing from you and we are ready to provide you with excellent customer service!