Does Flood Insurance Cover Broken Pipes?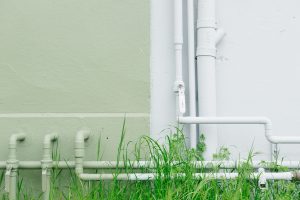 Flood insurance is designed to cover a myriad of different flooding and water damage instances.  While you may believe that flood insurance is only helpful in areas next to the ocean, it is actually an important coverage to have no matter where you live.  Floods can happen in any home, for many different reasons.  For example, your home may flood due to a broken or burst pipe, or due to outside weather conditions.
It is important to understand what exactly your flood insurance covers, and when you may need to lean on a different policy for assistance.  Many individuals are curious to know whether or not flood insurance will take care of the cost of broken pipes in their home.  Sound Choice Insurance is here to answer all of your questions about whether or not your flood insurance will cover a broken pipe in your home.

What Flood Insurance Covers
Flooding can be a major problem for homeowners. Heavy rains and storms can cause flood waters to rise, damaging homes and leaving families displaced.  Luckily, flood insurance is a great way to make sure that your finances do not suffer in case of a flood.  Flood insurance typically has building coverage and contents coverage.  Building coverage will protect:
Electrical or plumbing systems

Furnaces and water heaters

Detached garages

Permanent carpeting 

Refrigerators, cooking stoves, appliances such as dishwashers
Contents coverage, on the other hand, protects:
Personal belongings (clothes, furniture, etc.)

Washers and dryers

Curtains

Portable air conditioners

Valuable items (artwork, etc.)
These items are covered in the event that there is a flood in the area, such as And while flood insurance can help cover some of the costs associated with flooding, it doesn't always cover every situation.

What Flood Insurance Doesn't Cover
As we mentioned, flood insurance typically covers damage from flooding caused by external sources, like heavy rains or storms. However, in order to cover these damages, the cause must come directly from a flood in the area.  This means that a multitude of situations are not covered by flood insurance.  One of these situations where flood insurance will not cover damages unfortunately does often include burst or broken pipes.  This is because many times, burst pipes are a result of the pipes freezing or another issue.  Some other situations that flood insurance does not cover include:
Damage from moisture, mildew, and mold

Temporary housing needed while property is being repaired or is uninhabitable

Vehicles, including cars

Currency, precious metals, and valuable papers (certificates, etc.)

Property outside of the building (trees, septic systems, decks, fences, etc.)
There are several other times that your flood insurance will not cover the damage done to your home.  However, there are some exceptions that may arise when it comes to flood insurance covering certain situations – such as a broken or burst pipe.
Exceptions to the Flood Insurance Coverage
Keep in mind, just because flood insurance does not cover the cost of a broken pipe in your home, it does not mean that there is no coverage that will protect you in case of this kind of emergency.  In fact, your homeowners insurance is likely to be the policy that you will want to turn to in the event that you are facing damage due to a broken pipe.
However, there are instances where your flood insurance will actually cover the cost of your broken pipes.  This happens when the pipe breaks or bursts due to an external source, such as storm damages.  So, if a pipe in your home breaks due to the flooding of a storm outside, your flood insurance will cover it.  However, if the pipe breaks because of improper care or maintenance, you will have to turn to that homeowners insurance policy.
Sometimes you are able to add a separate sewer or drain backup policy to your flood insurance.  In this case, if your sewer pipes break or burst, your flood insurance may cover it.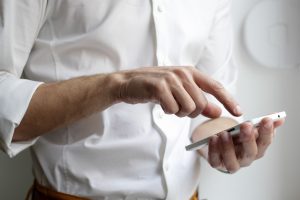 What to do if Your Pipes Break
If your pipes break and cause flooding in your home, the first thing you should do is turn off the water at the main water shut-off valve. This will help prevent further damage. Then, you should call a plumber to fix the broken pipe. Once the pipe is fixed, you can start cleaning up the flood damage. If you have flood insurance, be sure to file a claim as soon as possible. 
If you don't have flood insurance, you'll likely have to pay for all of the repairs and cleanup yourself. You may be able to get some financial assistance from your municipality or from disaster relief organizations, but it's not guaranteed. 
If a pipe bursts in your home, do not panic.  There are some steps to help prevent any further water damage to your home than necessary in this situation.
Turn off your water at the main line.  This way, no new water will go through your pipes.  After all, if there is a broken pipe, the new water will end up falling through the cracks anyways.

Next, call a plumber and see how soon you can get someone to your home to fix it.  You will know how long you will be without water and the plumber may be able to figure out exactly what happened when the pipe burst.

While waiting for the plumber, begin to clean the excess water as soon as possible.  When you do this, you are preventing more water damage from being done to your home.  You likely cannot avoid all water damage, but it is better to avoid some than none.

Turn up your heat in your home to warm up the pipes.  The pipes must be warmed slowly to prevent further damage.  You can also keep doors open to circulate warm air.
Contact Sound Choice Insurance For Flood Insurance
Are you looking for flood insurance near the Morehead City, North Carolina area?  If so, contact us here at Sound Choice Insurance.  Our expert agents will work directly with you in order to help you find the highest value flood insurance policy at the most reasonable price for your budget and lifestyle.  We can detail exactly what your policy will cover, and what is not covered under that policy.  Don't worry – if there's something extra you need covered, we will help you determine what insurance is the best fit in order to make sure you have coverage.  Contact us today to get started on making sure your home is prepared for any situation.